9 Stops in Kiel and Holtenau.
At the Kaisertreppe of the main train station (Kiel Hauptbahnhof), where the tour will starts.
On the other side of the street is Sophienhof, a shopping center with more than 120 shops directly at the harbour.
When crossing the bridge (Hörnbrücke), you will get to Norwegenkai, the ferry terminal of Color Line.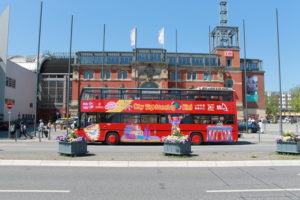 Schwedenkai (Stena Line Terminal) Stop 2
Stop directly at Schwedenkai, the ferry terminal for Stena Line to Gothenburg.
There is a observation platform on top of the terminal building.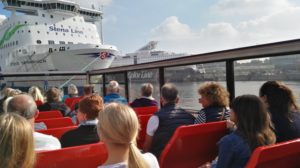 Ostseekai (Cruise Terminal) Stop 3
The Ostseekei is the humongous terminal for cruise ships, including not only the world's biggest vessels but also such as Koningsdam, Queen, and those belonging to AIDA and Mein Schiff; and their passengers are as well welcome to engage in Shore Excursions towards the northern areas of Germany, which begin at the main terminal building.
Interesting landmarks are for instance Kiel's City and Boat Museum, Dänische Straße (danish street), Altstadt (old city), NikolaiKirche (Nicolas' church), Kieler Kloster (Kiel's monastery)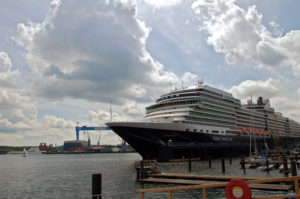 The stop Reventloubrücke brings you to the heart of Kiellinie. This marvelous promenade at the bay invites you to walk leisurely while enjoying the view towards Kiel's harbour and Fischbrötchen.
In the surrounding area are the Kiellinie (a promenade), the Kiel's aquarium for seals (Seehundbecken des Kieler Aquariums), where is possible to see the seals being fed on a daily basis (Friday is excluded) at 10:00 and 14:30, and a fishbar.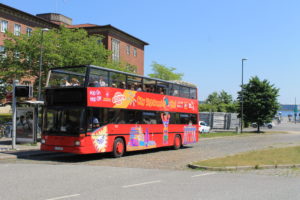 Stop Herthastraße in the maritime quarter.
Close to the church Petrus Süd is our halt at the former train stop. The city's area called Kiel Wik is called as well "maritime quarter". In this park, there is culture, history and technology.
In the surrounding area, you find the Petruskirche, Anscharpark, Schleusenpark, Wiker Balkon (where there is an excellent view towards the north sea's channel)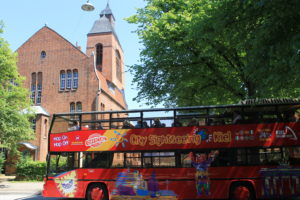 Nord-Ostsee-Kanal observation platform Stop 6
Being about 100km wide, the north sea's channel is the world's biggest artificial waterway. Witness closely the handling of vessels at the channel's gate from, entry is not included in your ticket.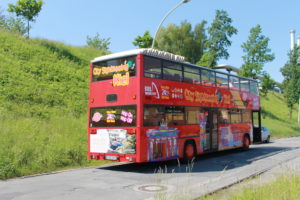 Wharf for the gratuitous foot passenger ferry named Adler 1.
Departures every 15-20 Minutes.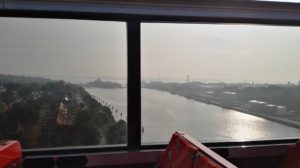 Rankenstraße (University) Stop 8
Stop Rankenstraße at Kiel's University Christian-Albrecht.
In the surrounding area are the Wissenschaftspark, Auditorium maximum, Universitätskirche.
From this stop, you can visit Nordfriedhof (a cemetery) and the university's botanical garden.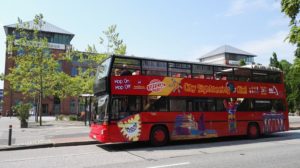 Holtenauer Straße (planned) Stop 9
Stop Holtenauer Straße.
Halt direct at the Ansgarkirche, which is in between the Holtenauer Straße, an active street with over 120 stores.